Acupuncture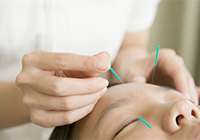 Acupuncture is the most common practice of Traditional Chinese Medicine (TCM). This practice involves stimulating certain points on the body, with a sterile thin needle entering the skin, to relieve pain and treat various health conditions.
---
Tuina
Tuina is a type of Chinese bodywork (massage) technique to lubricate the joints by holding and pressing the body at acupressure points. This technique has been used for more than 2,000 years to balance the flow of energy throughout the body.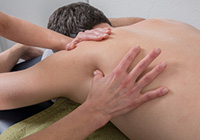 ---
Reflexotherapy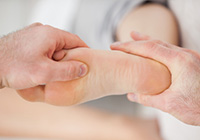 Reflexotherapy is used to promote healing and better circulation, relieve pains, and it is an alternative treatment based on the science of Reflexology. If you are recommended acupuncture, but are afraid of needles, this treatment might be a better alternative for you.
---
Herbal Medicine
One of the greatest herbal systems of the world is Chinese Herbal Medicine. The herbs used in TCM contain active ingredients, and the effectiveness of these herbs has been recognized by scientific research.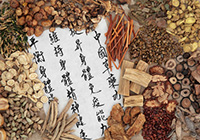 ---
Moxibustion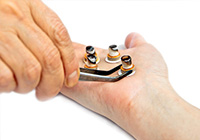 Moxibustion is an ancient Chinese Medicine technique, which is sometime applied at the same time with acupuncture. The process of this technique consists of heating certain points of the body by burning a mugwort close to the skin where the acupressure points are found.
---
Cupping
It is believed that the suction resulted from placing heated cups on the skin can stimulate the flow of energy and relieve pain. Modern TCM practitioners believe that the effectiveness of this method can be increased by acupuncture.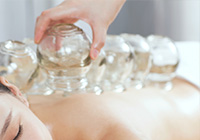 ---
Magnetic Heat Treatment Lamp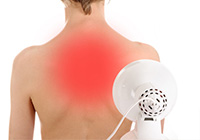 Magnetic Heat Treatment Lamp can increase the blood circulation and promote muscle relief. The energy absorbed creates micro circulations, which help metabolism and improve the immune system. It is also an effective pain relief system for individuals with sore muscles and joint pain.
---
Auricular Needling
Auricular Needling is one of the effective methods of auricular therapy. It is used to treat various neurological and orthopedic disorders, such as migraine and facial paralysis. This method is similar to acupuncture, and it focuses on reflective zones of the ear.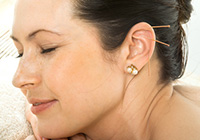 ---
Auriculotherapy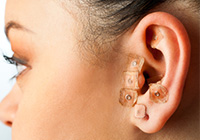 Auriculotherapy is the stimulation of the ear reflex points. It is another form of auricular therapy, and it is considered an effective method to relieve pain and treat some health conditions related to internal organs.
---
Acupressure
Acupressure is an Asian bodywork therapy (ABT) with deep roots in traditional Chinese medicine. Acupressure points are special points that lie along meridians' channels of the body. Acupressure is the method of pressing these acupoints to improve the immunity and dredge the meridians.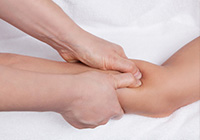 ---
Qi Gong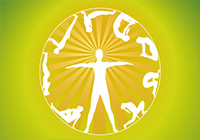 Qigong is a traditional Chinese remedial exercise method and a mode of consciousness. It focuses on adjustment of breath and mental awareness to prevent the development of physical and mental disease. It can be simplified in three words: breathing, awareness, and lead. Learn a special form of Qigong that is fully customized for you.
---
Tai Chi
Tai Chi is a traditional Chinese martial art and a graceful form of mind-body exercise. It is known for improving concentration, metabolism, physical fitness, performance, and overall well-being. Tai Chi exercises can benefit individuals by improving their health and promoting their inner peace. Learn a special form of Tai Chi that is fully customized for you.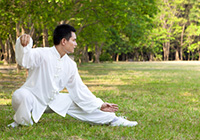 ---
Skin Scraping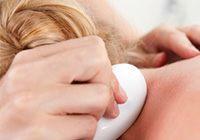 Gua Sha or skin scraping is a traditional Chinese medical treatment. The process involves scraping the skin with a natural element, such as stone or Ox horn, to stimulate blood circulation, detoxification, and healing.
---
Consultation
To learn more about how Traditional Chinese Medicine can help you improve your life and overall well-being, please feel free to make an appointment for consultation.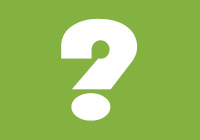 ---